Special Collections exhibition material
Special Collections at Manchester Met is the home of hundreds of thousands of rare books, manuscripts, archives and art, offering a rich resource for staff, students, and the wider research community. They are also host to a number of exhibitions each year and I had the pleasure of working alongside the team there to create engaging and intriguing collateral.
The most recent exhibition was entitled 'Curious Things and was a small glimpse into the archive of artists Michael Leigh and Hazel Jones' mail art. It was a fascinating collection, and it was felt that a simple approach to the advertising material was best – enough to whet the appetite. The artists provided some samples of their collection to be photographed for this, which was complemented by the pillar box red typography. Michael created a stamp specifically for this which was used on the invites and also on the wall vinyl, surrounding an area where people could make their own mail art, which would be displayed within the postage stamp frame.
CATEGORY Campaign, Print Design CLIENT Manchester Met Special Collections Museum AGENCY Manchester Met in-house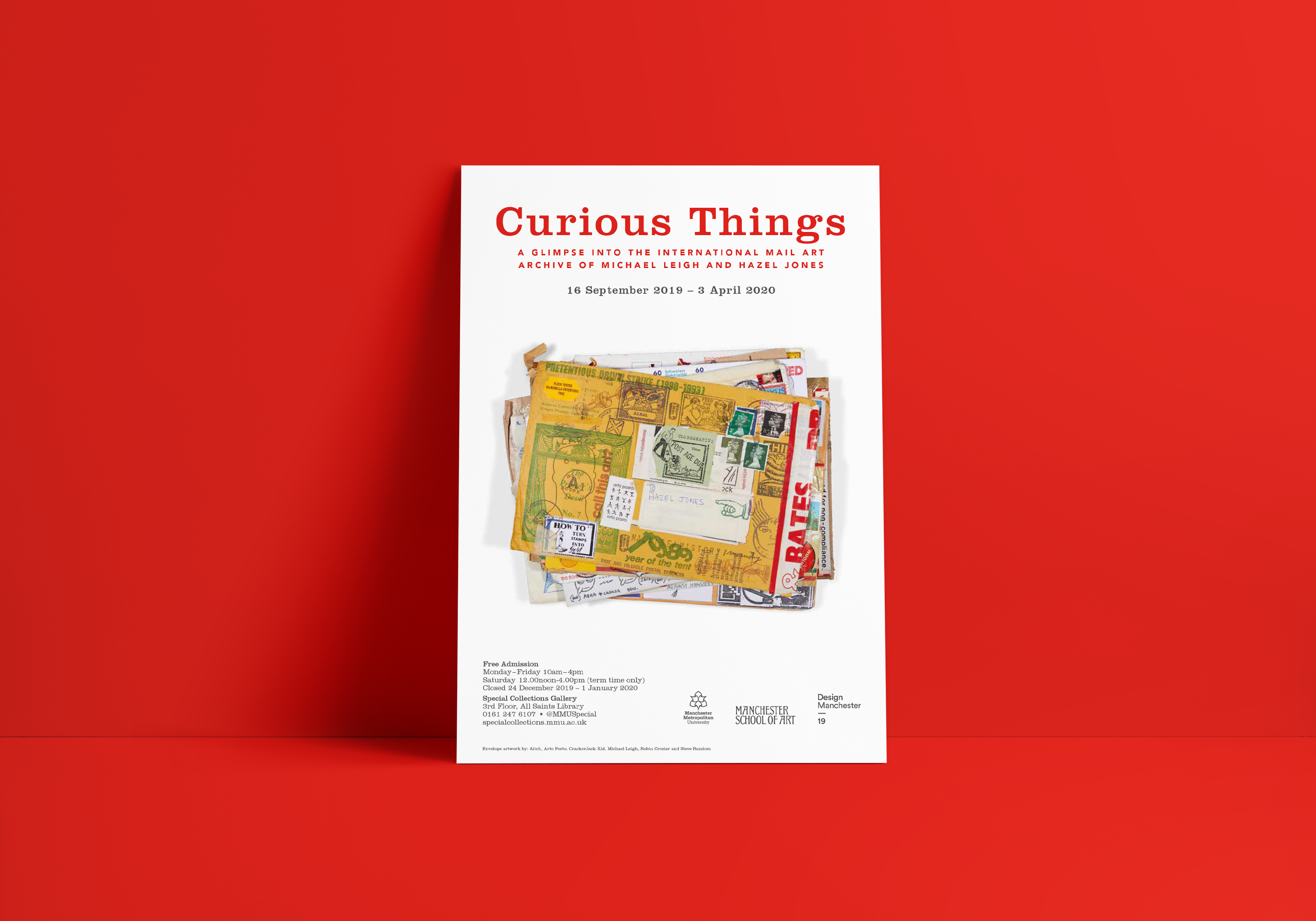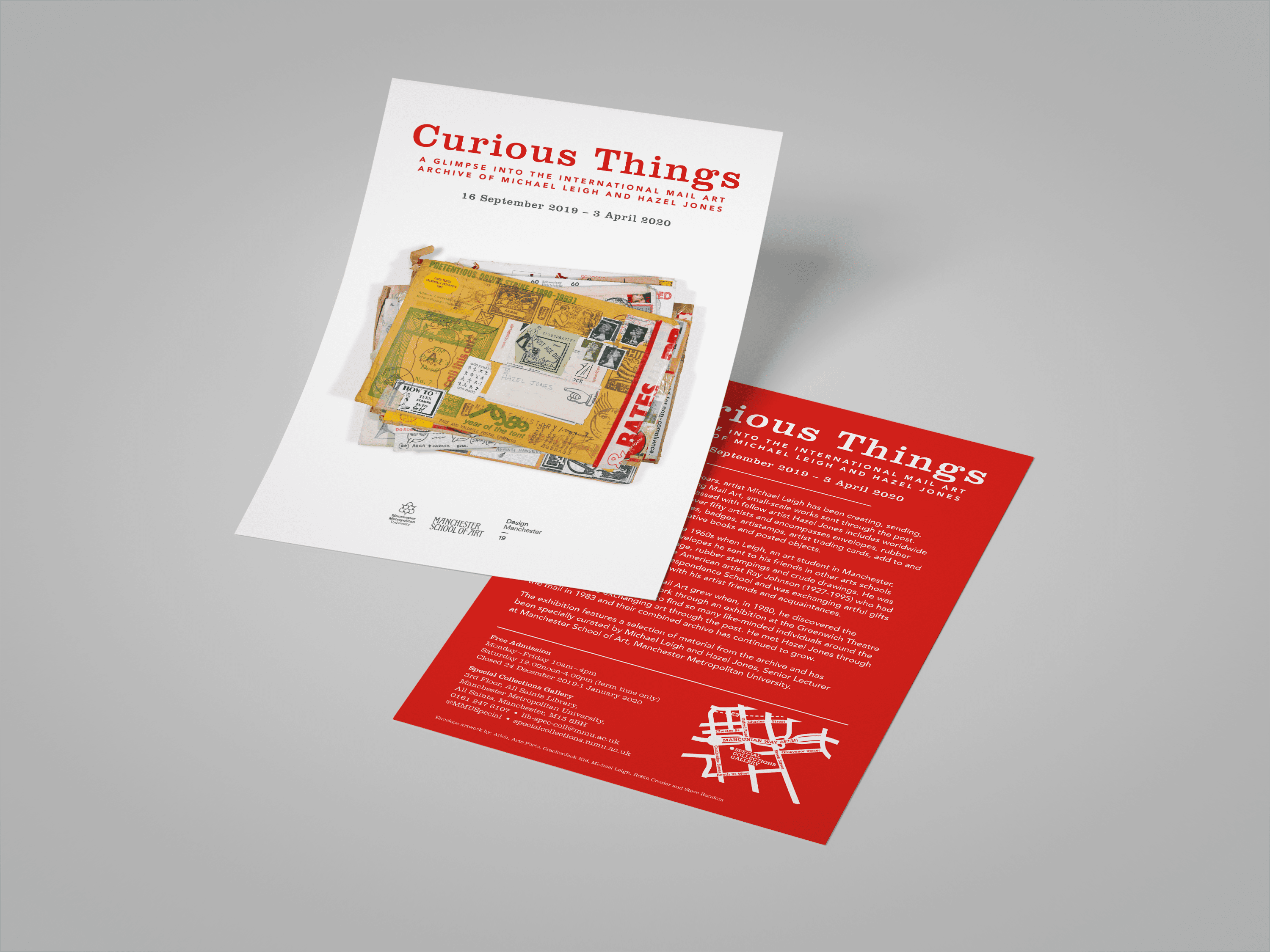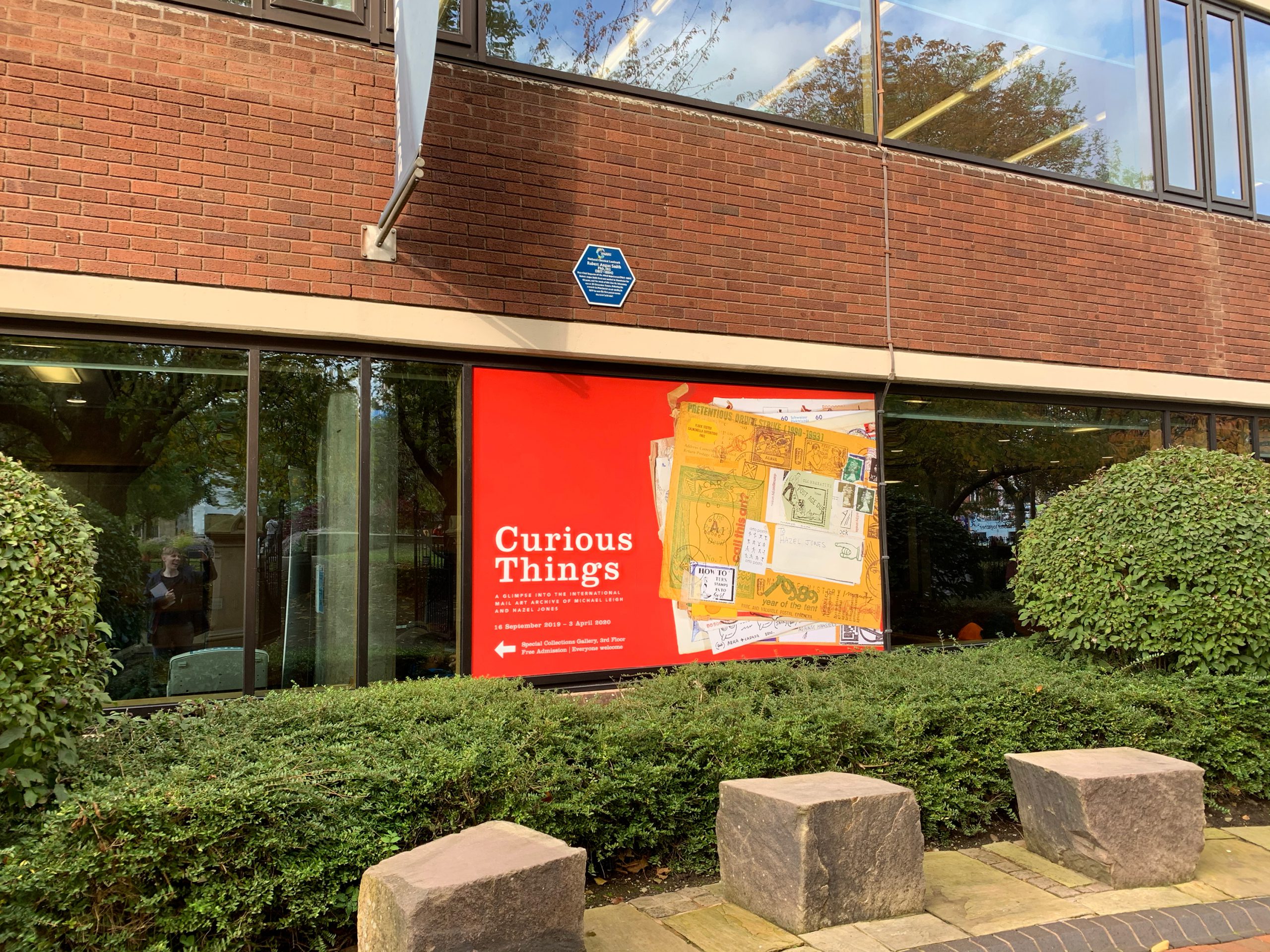 2019 marked the 200th anniversary of the birth of John Ruskin (1819-1900), the prominent and influential Victorian writer, art critic, artist and social thinker. The exhibition, which was part of the Ruskin in Manchester festival and global Ruskin 200 celebrations, celebrates Ruskin's relationship with Manchester and the city's response to him. The patterns for this material were taken from some of Ruskin's textiles, and in the case of the invites were highlighted in spot UV on a heavy weight stock with two coloured pieces sandwiched together. A separate pattern was used for the rest of the materials including window vinyl, posters and leaflets. This was incredibly well received.