I was asked to develop an engaging direct mail campaign that would encourage alumni to update their contact details and join the alumni community. The target audience are 1979, 1989, 1999, 2009 graduates as it would be significant anniversaries for them. This was approximately 7500 people. They would have given a postal address at some point but the alumni team had no email contact details for them. 1999 was the biggest set of graduates, being the most recent the addresses previously given were more likely to still be up-to-date. This was to be run alongside a social media campaign. 
CATEGORY Campaign, Print Design
CLIENT Manchester Met Alumni Team
AGENCY Manchester Met in-house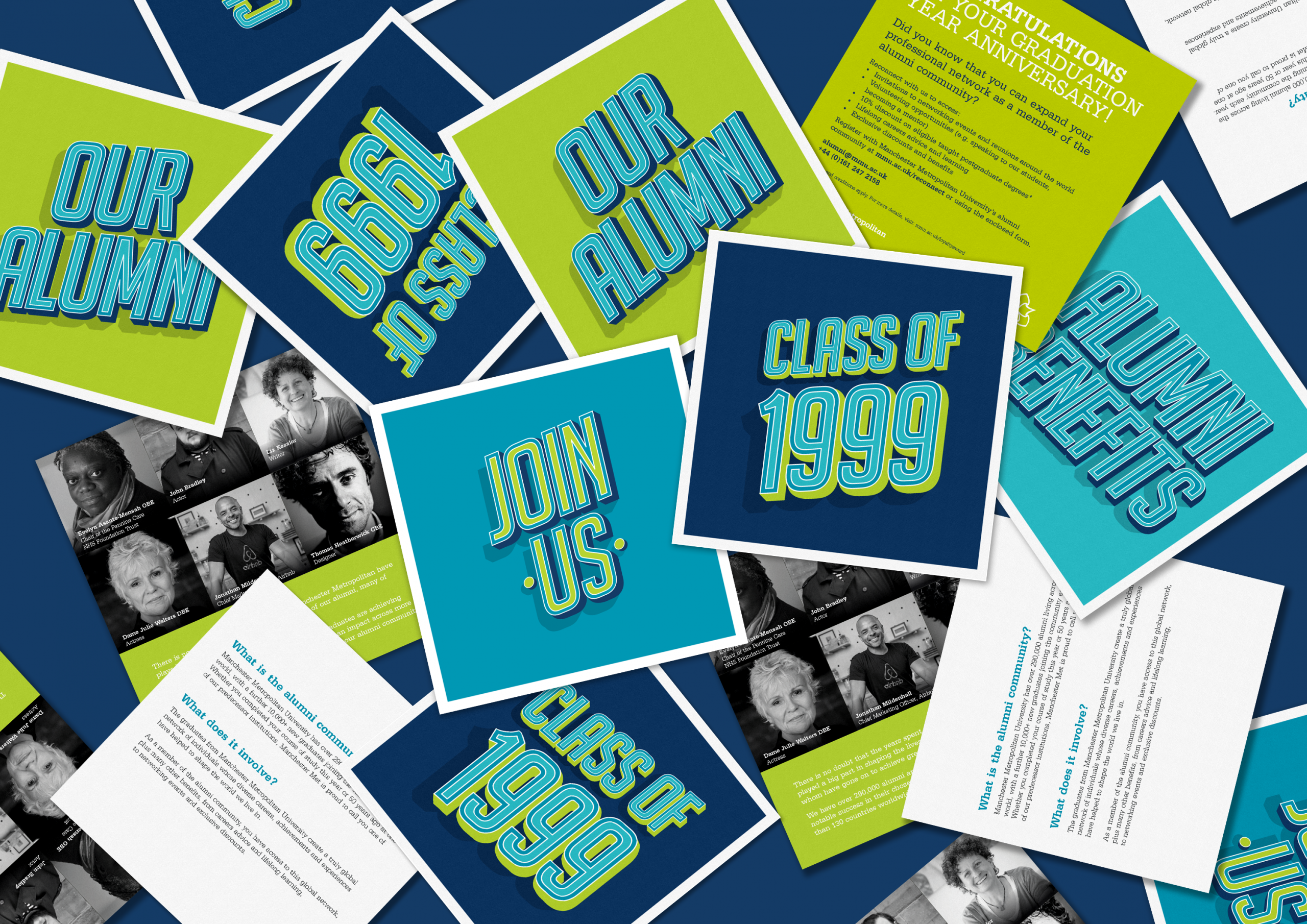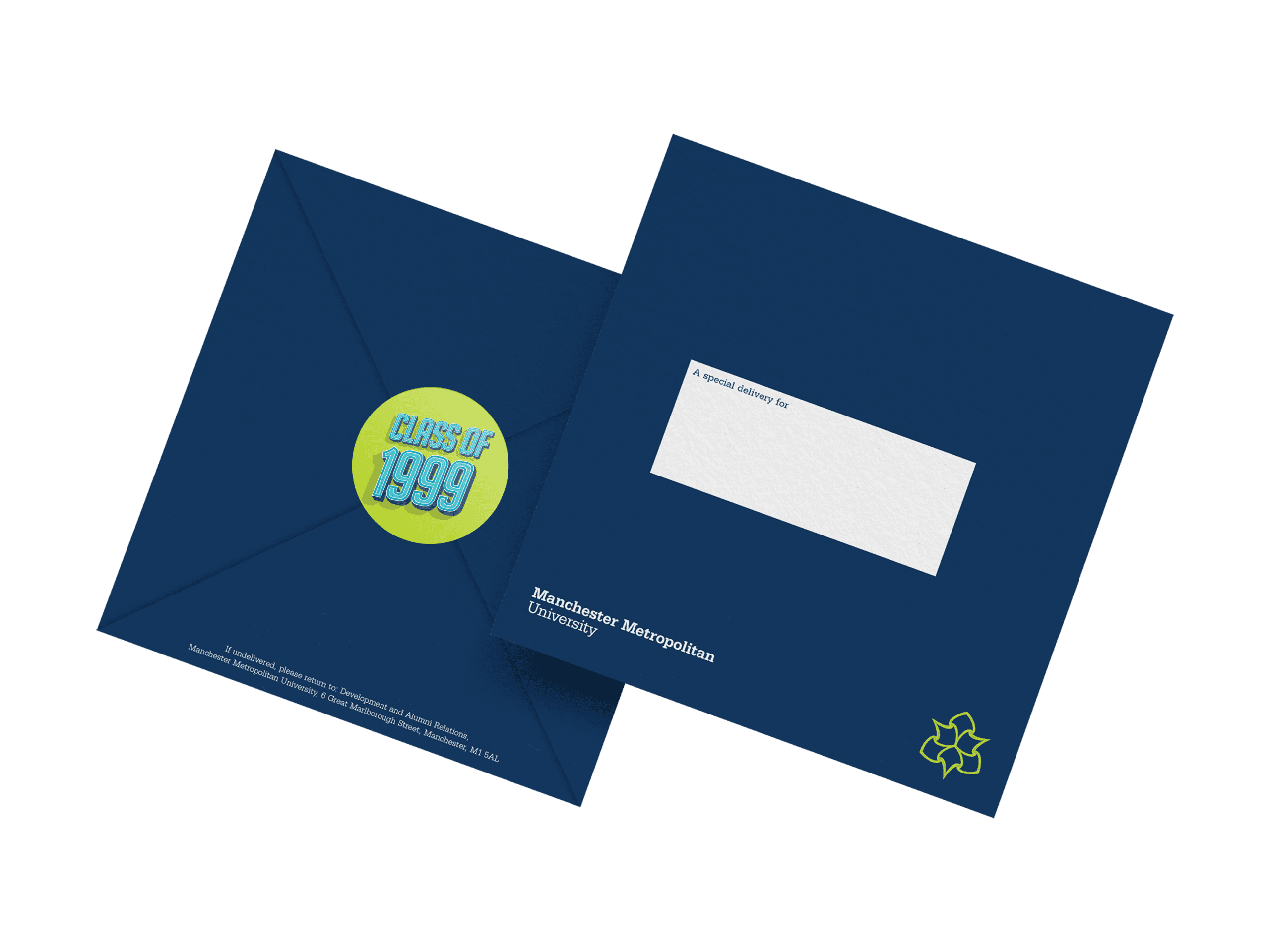 I created a series of engaging postcards, housed in a self-folding envelope and sealed with a sticker. The aim of this is to create engagement from the moment the envelope lands on the doorstep – its size, stock and colour setting it aside from day-to-day mail. The inner of the envelope is a map of Manchester, and the series of postcards would add to the tangibility of the campaign piece, each with information about the alumni, and what benefits it brought the receiver. The campaign proved to be highly successful with over 600 alumni responding and signing up.